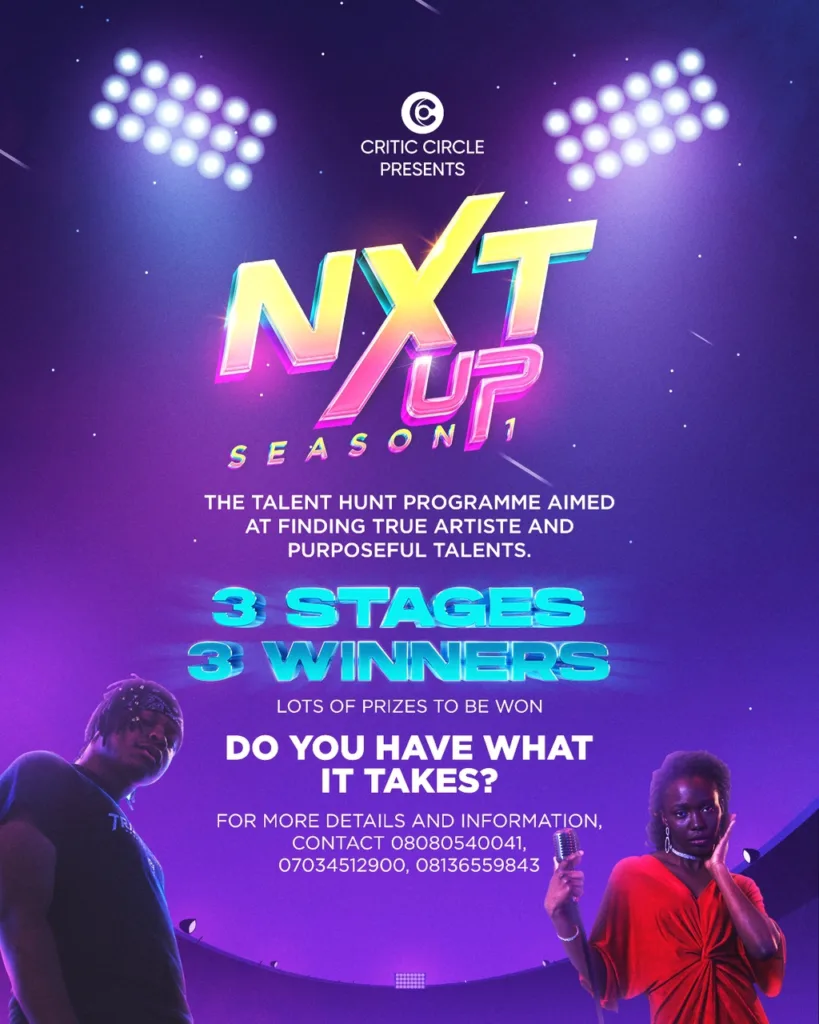 NxtUp, A Talent Hunt Program Aimed At Discovering True Artistes And Purposeful Talent, Is Set To Take The Stage For Its First Season In Benin City.
The event, which is scheduled to span across 12 weeks, is designed to provide a platform for emerging talent to be nurtured, groomed, and activated as professionals in their chosen career fields.
The event will be held in stages, with the first stage being the audition and selection process. The second stage will be a sub-elimination stage where participants will showcase their skills online through videos uploaded on social platforms and votes accumulated via social platforms and the web. The third and final stage will be the climax of the program, where the main event will introduce the various participants as they compete for the top spots.
The goal of NxtUp is to discover and give back to the audience a dominating star. The event organizers understand the need to present a standard and exciting event with thorough engaging treats, with its ultimate objective being to find a talent with purpose and passion, deserving of the opportunity to rock the world with their unique talents.
On The idea behind NxtUp, The Event organizers shares it's idea as one to break away from the traditional mold of reality shows and talent hunts, which often focus on random talents across the board. Nxt Up is focused on discovering talent that stands out, with a concentrated effort on finding artists with purpose and passion.
The registration form to participate as a contestant is currently ongoing and open to every talented artist with a drive to win, at a discoounted cost of N2,000. Only
For more information on NxtUp, FAQ, Don't Hesitate to contact us via the contacts below
Contact: – Click Here To Chat On WhatsApp